About Any Stock Buyer!
---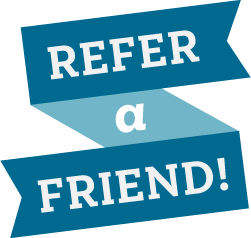 Introduce a friend & get £50 voucher on a friend's 1st order with us. Get them to quote ASB17 and your name to qualify. *
Subject to T & Cs
"Europe's Largest Liquidated Stock Clearance House" - Clearance, Excess & Bankrupt Stock Buyers
We are Europe's largest excess stock buyer. We also sell. If we can't sell to you, we can buy from you. You win. We win. Simple.
At AnyStockBuyer.com we do exactly what it says on the tin. We make stock clearance as easy as pie and there isn't usually much we will turn down. As a result of our can do attitude we've carved ourselves a very reliable and trustworthy niche in the stock clearance world, we are experts in surplus, liquidations and clearance stock and are ready to buy at all times.
We also sell of course, subject to sellers guidelines. We buy competitively, so we sell equally so and will NOT be beaten on price, FULL stop. Our Project Specialist Team (PST) are trained to make a deal a win - win for all and believe in 100% customer satisfaction. We are easy to talk to and deal with and have an intuitive approach to your business and ours. Reputation matters to us and we like the fact that ours is growing fast. Why? Because we have the best people on board, the storage space, the right way of thinking.
If we can DO it, we WILL! After all, ANY STOCK BUYER, it's in our name and in our way of thinking!
AnyStockBuyer.com's core business philosophy is to conduct business with uncompromising integrity and professionalism.
Mission Statement
To maintain our position as the UK's leading stock clearance company, to enlarge the business operations in to EU and Non EU markets. It is our intention to make available to smaller buyers the goods that we buy and to do this by enlarging our operations.
AnyStockBuyer.com
Why Choose us?
Here are a few reasons why we're known as the 'go to' guys!
We never say no
Well it's simple we are ANY STOCK BUYER, we don't like to refuse a deal and really it comes down to viability, IF we can do it we WILL! What's more we have the space at our 60,000 sq ft warehousing and logistics centre in Surrey with high security designed for this market.
We're fast
We know that time is money and we get things done fast, in fact we can make it happen in just a matter of hours. Anyway why spend extra on storage when you can let us find the right home for your stock?
We have the know how
Our skilled team knows how to expedite the deal making negotiations, allow quick payment and collection of your merchandise. We will coordinate all transportation requirements to make the process as easy as possible for you. Don't forget that when dealing with us normal channels of distribution are always protected for the manufacturers, importers, distributors, retailers and service companies that deal with us.
We care about the environment
Well if you're anything like us, you won't like waste! Waste of space, product, time or money. So lucky for you we are on hand to solve all of those problems. We take stock removal and disposal very seriously and we operate with a 100% green ethical code. Even our modern fleet of trucks meets our high standards of environmentally friendly output. On top of that if you simply need us to clear your space we will take it away at no cost and help recycle items. (Subject to stock)
Testimonials
---
The customer service has been second to none! This is highlighted by their dependability, communication and "get it done attitude." Thanks to all the team for your help!
Evelyn Fisher
We had no room to spare the warehouse was full of stock and we had to sell some quickly to make some space. I emailed www.anystockbuyer.com and the team came back to me within an hour and the next day the stock was cleared and money was in our account.
Mr Parker, Cardiff
Selling our stock could not been any easier. I emailed and got the most professional guy who simply made the deal happen and walked me through the easy steps. Thank you so much
Ms. Jones, Somerset
We ordered the shipment months ago and due to various delays in customs we missed our selling season. We contacted www.AnyStockBuyer.com within hours the polite professional gentleman had arranged for goods to be inspected and payment made within a minute. I was so happily surprise. thank you for your help.
Mr Paco, Manchester
Work with such a professional company make me believe in the British more. what a wonderful experience. Simple effortless and straightforward. Next time I visit the Queen I will pop-in, and see you guys.
Mr. Rosenbluhe, Germany
We over ordered and www.AnyStockBuyer.com come to rescue. they were fair and stuck by their word by being ethical. The payment was made before I knew it and stock was out of our warehouse and the place was even swept by them after. I have never met such polite and professional guys. Well done !!! Keep up good work.
Ms. Williams, London
When i needed to sell a surplus lot of trinket boxes, I got in in touch with a fair selection of 'surplus stock' companies. I have to say that Any Stock Buyer were head and shoulders above the others in terms of speed of response, courtnesy, helpfulness and reliability. Cannot fault the process from beginning to end. And particular thanks to the team of Any Stock Buyer who guided the process so expertly.
Mrs. Mayke Case, Reading