Welcome to Any Stock Buyer!
---
What do we do?
We like to be clear about everything we do and at Anystockbuyer.com it's all in the name. When we say we buy ANY stock, we mean ANY stock. It's simple you name it we buy it, there's not much we will refuse. We want your end of line stock and we know how to make it make cash for you. Because we are well connected to the stock clearance industry, it means that if you want to buy from us, then the chances are that we'll have what you need. That's why we are the nation's stock clearance and disposal 'go to' guys.
How can we help you?
We know cash flow is vital to business, so end of line, liquidation or clearance stock can hold things up if it is sitting there. Instead it costs you more in storage, so when you sell to us it means you can reclaim the space in your warehouse and earn money. Whether it's a single pallet or a whole warehouse full of stock, Anystockbuyer.com will provide a fast and effective solution to giving you the freedom you need. So we can buy your stock, fast and without delay and get your cash flowing again.
How we do it?
We have a highly skilled team who have trained with the industry's best and know how to provide a top notch service. What's more we ensure that anything we buy from you is de-branded so that it completely protects your brand name and market position. We know these details are important you because they're important to us too. We like to think of the finer detail which is why we are market leaders. Don't forget when we de-brand, we simply re-label for resell to foreign markets that will not compete directly with your business.
Please feel free to call our sales hotline for a fast friendly energetic service. Like we said before ANY STOCK BUYER so anything and everything is of interest to us. We say YES to it all and don't like to turn ANY stock down!
What kind of circumstances do we help with?
General stock clearance
End of line stock
Abandoned/unpaid warehouse consignments
Insurance salvage/damaged cargo
Surplus stock or overproduction
Mail order close outs
Cancelled orders or late deliveries
Frustrated imports/exports
WHY CHOOSE US
---
Evaluate Stock
We buy all types of products in small, large or bulk quantities, packaged or loose. Whether that is several containers or a few boxes of surplus stock. We will evaluate your consignment, make you a competitive offer and give you our best price with unparalleled service.
Our Principles
Our Principles are based around straight forward trading, with core values that look to the past in terms honesty and integrity. We desire to use these solid principles to develop good, long standing, mutually profitable business relationships.
Commitment
Our future is built on continuous innovation, but our day-to-day operations wouldn't be possible without our team members' commitment to conducting business with uncompromising integrity and professionalism.
latest Offer
---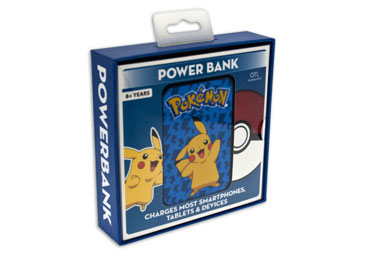 Brand New Pokemon Credit Card
Power Bank 5000 mAh
Qty:4,908 EAN : 5055371619363
TOTAL RRP:£100,509 Plus £4.50 each
Offers Welcome Over £ 22,086+ + VAT
Please email: info@anystockbuyer.com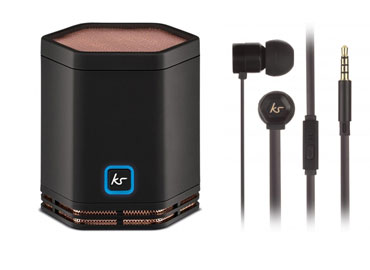 NEW KITSOUND Gift Bundle Headphones and Speaker Pocket Hive Evolution Rose Gold
Qty:1,280 EAN : 5030578253183
TOTAL RRP:£54,000 Plus £14.50 each
Offers Welcome £18,560 + VAT
Please email: info@anystockbuyer.com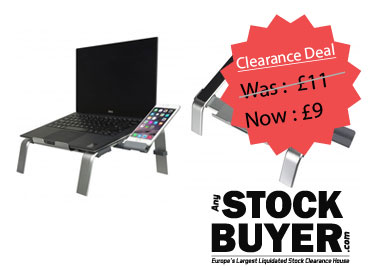 Compatible with Macbook Air, Macbook Pro and other Laptops from 11" to 15"- Silver
Qty:395 EAN : 5030578293745
TOTAL RRP:£20,000 Plus £13.80 each
Offers Welcome £5,382 + VAT
Please email: info@anystockbuyer.com
Testimonials
---
The customer service has been second to none! This is highlighted by their dependability, communication and "get it done attitude." Thanks to all the team for your help!
Evelyn Fisher
We had no room to spare the warehouse was full of stock and we had to sell some quickly to make some space. I emailed www.anystockbuyer.com and the team came back to me within an hour and the next day the stock was cleared and money was in our account.
Mr Parker, Cardiff
Selling our stock could not been any easier. I emailed and got the most professional guy who simply made the deal happen and walked me through the easy steps. Thank you so much
Ms. Jones, Somerset
We ordered the shipment months ago and due to various delays in customs we missed our selling season. We contacted www.AnyStockBuyer.com within hours the polite professional gentleman had arranged for goods to be inspected and payment made within a minute. I was so happily surprise. thank you for your help.
Mr Paco, Manchester
Work with such a professional company make me believe in the British more. what a wonderful experience. Simple effortless and straightforward. Next time I visit the Queen I will pop-in, and see you guys.
Mr. Rosenbluhe, Germany
We over ordered and www.AnyStockBuyer.com come to rescue. they were fair and stuck by their word by being ethical. The payment was made before I knew it and stock was out of our warehouse and the place was even swept by them after. I have never met such polite and professional guys. Well done !!! Keep up good work.
Ms. Williams, London
When i needed to sell a surplus lot of trinket boxes, I got in in touch with a fair selection of 'surplus stock' companies. I have to say that Any Stock Buyer were head and shoulders above the others in terms of speed of response, courtnesy, helpfulness and reliability. Cannot fault the process from beginning to end. And particular thanks to the team of Any Stock Buyer who guided the process so expertly.
Mrs. Mayke Case, Reading